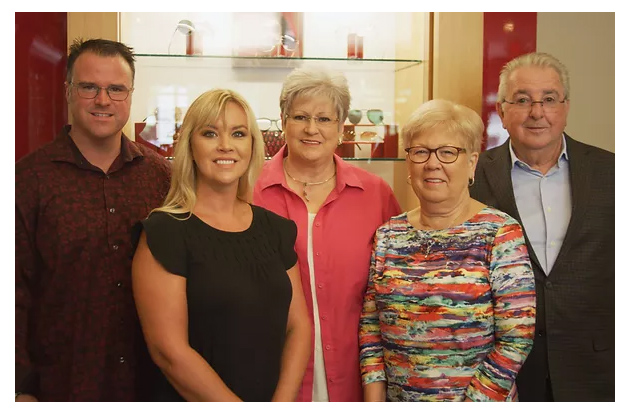 Today's consumer is always on the go, and plenty of companies make it their mission to get their products in their hands as quickly as possible. We're all accustomed to self-service gas stations, drive-through windows, and ordering products online, and we now interact with far fewer employees when we go shopping. Many big box retailers and grocery stores now encourage customers to schedule curbside pick-ups, and they even require customers to scan their own merchandise when they dare to set foot in the store. But whatever happened to the good ol' days when shopkeepers used to actually "make a fuss" when customers walked through the front door?
Those days are still alive and well at Burrow's & Mr. Frank's Optical! We've been selling fashion eyewear in Little Rock since 1979, and we have always offered a customer service experience that's second to none. We don't offer eye exams or contact lenses and exclusively specialize in finding the perfect pair of designer eyewear for every customer. We'll ensure your new glasses fit properly after you've made your selection, and you can typically take them home with you on the same day.
We carry Arkansas' largest inventory of haute couture eyeglasses and sunglasses for men and women from the world's most sought-after designers, and we hand-pick frames for our showroom each time our designers release new products. We take a lot of pride in offering a unique and highly eclectic selection of brands that you can't find anywhere else, and carry eyewear from luxury designers, including Bevel, Cartier, Chrome Hearts, Gucci, LINDBERG, Morgenthal Frederics, Salt, State, and Zeiss.
You never need an appointment to browse to your heart's content, and we'll help you choose eyewear that offers the right combination of functionality and style. Whether you're interested in choosing the perfect pair for a special event or simply classing up your everyday wardrobe, we guarantee that you'll find something you love every time you come to see us. Our team of licensed opticians has over 75 combined years of experience, and we're ready to put that experience to work for you!
If you have any questions, visit our showroom in The Heights during business hours, call us at 501-664-9350, or contact us online.