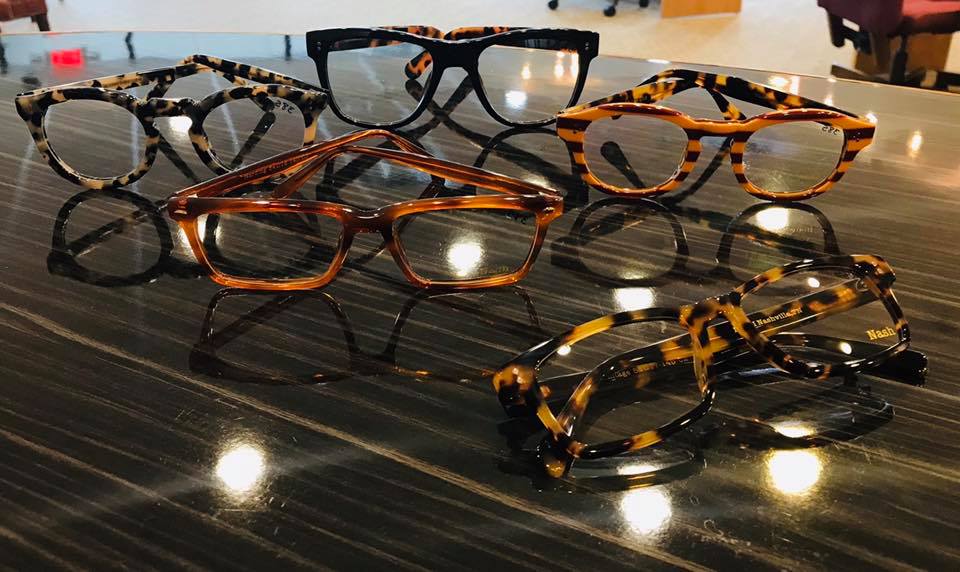 The internet has revolutionized how we work, play, and shop. Our smartphones go with us everywhere we go, and we always have news and entertainment available at the touch of a button; we can also do plenty of research and read reviews before making any major purchase. But no online product description will ever be able to effectively convey the way a product looks and feels or the emotions you encounter when you hold it in your hands. Shopping can often be its own reward, and savvy retailers understand that creating a great customer experience is just as important as carrying great products!
Burrow's & Mr. Frank's Optical has been the best place to find fashion eyewear in Little Rock since 1979, and we have a team of experienced opticians that's ready to help you find the perfect pair of eyeglasses or sunglasses! Our showroom is located in The Heights, and you never need an appointment to browse to your heart's content. Here are just a few of the reasons it's better to buy your glasses at a retail store instead of online:
Upscale brands-We carry Arkansas' largest inventory of luxury glasses and sunglasses from the world's leading brands, including Bevel, Cartier, Chrome Hearts, Gucci, LINDBERG, Morgenthal Frederics, Salt, State, and Zeiss. We specialize in finding unique eyewear that you can't find anywhere else, and we hand-pick frames each time our designers release new product lines.
Try before you buy-Some online retailers offer tools where you can upload a photo of yourself and preview how the glasses will look. But that's not the same thing as physically trying on the glasses and seeing how they fit and feel. You often have to try on several pairs of glasses you don't like to determine the ones you do, and we offer hundreds of pairs of frames to choose from!
Same-day service-We don't offer eye exams or contact lenses, and we exclusively specialize in finding the perfect pair for every customer. You can typically take your new glasses home on the same day, and you can get started turning heads (and breaking hearts) right away!
If you have any questions, visit our showroom during business hours, call us at 501-664-9350, or contact us online.