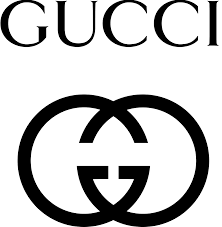 The house of Gucci began manufacturing luggage, travel goods, and equestrian goods for well-to-do families in 1921 and continues to be one of the world's most fashionable brands over a century later. When you choose Gucci optical frames for your everyday eyewear or a pair of high-fashion sunglasses for a special occasion, you send a clear message that you're an individual with great taste and a sense of personal style! Burrow's & Mr. Frank's Optical is Arkansas' top supplier of Gucci fashion eyewear, and we're ready to help you find the perfect pair of Gucci eyeglasses or sunglasses.
We have a team of licensed opticians with over 75 combined years of experience, and we carry the most extensive inventory of luxury brand glasses and sunglasses in The Natural State. We hand-pick frames each time our designers release new product lines, and we take pride in our reputation for carrying unique fashion eyewear you can't find elsewhere. Our showroom is conveniently located in The Heights, and you never need an appointment to view our current selection of high-fashion eyewear.
Gucci women's eyeglasses are available in several shapes and styles, and they're manufactured from premium materials, including lightweight titanium and hypoallergenic plant-based acetate. In addition to the iconic cat-eye and teardrop aviator designs, each new product release also includes plenty of boldly reimagined classics.
Gucci men's eyeglasses are available in your choice of titanium or acetate in a wide variety of frame styles. Whether you're interested in something classy and understated or prefer the bookish look of bold frames, Gucci men's optical frames offer ultra-chic design and immaculate attention to detail right down to the smallest joints and hinges.
Gucci sunglasses for men and women are treated with UV-absorbing chemicals, and they feature trendsetting design that's sure to turn heads at any outdoor get-together or pool party. Whether you prefer funky fashion frames with colorful lenses or classically styled shades with dark lenses, you'll find something you like each time you visit our showroom.
Gucci is one of the world's most respected and sought-after brands, and you should accept no imitations! Call 501-664-9350 or contact us online if you have any questions, and visit our store in the Heights during business hours to try on some original Gucci sunglasses or eyeglasses.