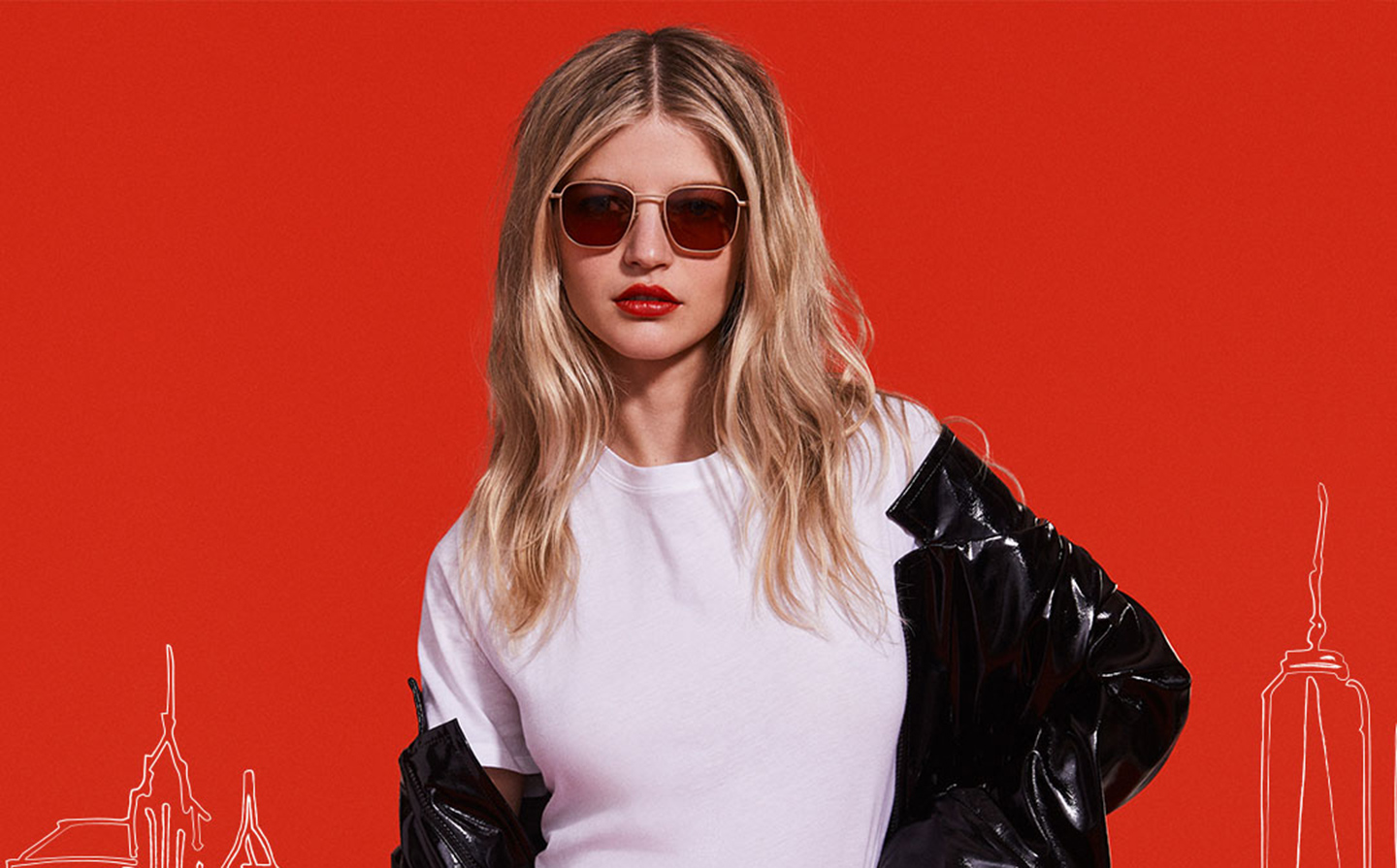 Burrow's & Mr. Frank's Optical carries Arkansas' most extensive inventory of luxury brand glasses and sunglasses from hard-to-find brands, and we're ready to help you find the perfect pair! Our team of licensed opticians has over 75 years of experience, and we hand-pick frames from top designers to ensure that we always have a great selection of unique and eclectic fashion eyewear. You never need an appointment to view our current inventory of fashion eyeglasses and sunglasses, and you can always count on the personal touch!
You have so many styles of frames to choose from, and you should begin your search by determining the shape of your face. You're always free to choose any pair of glasses you like, but some eyewear styles are particularly flattering for certain face shapes. If the shape of your face isn't instantly obvious, you can always trace an outline on your mirror with an old tube of lipstick!
People with Round or Oval-Shaped Faces look good in any type of eyewear, but you should choose frames that are proportionate to your eyes and nose.
People with Square or Rectangular Faces and strong jawlines look best in round or oval frames. Look for frames that will balance out your facial structure and soften up hard edges.
Square or rectangular frames look best on people with Heart-Shaped Faces, and a simple design won't steal the thunder of your strong cheekbones!
If you have a Diamond-Shaped Face that narrows at the chin and the forehead, choose a highly decorative style that directs attention to the top of your eyes. Cat-eye glasses never go out of style, and they look great on diamond-shaped faces!
The shape of your face is just one thing to consider when you're selecting a new pair of glasses, and the only rule is that there are no rules! Sometimes you have to try on several different pairs that you don't like before you know what you're looking for, and you'll always be able to browse to your heart's content! Visit our Little Rock showroom in the Heights, contact us online, or call 501-664-9350 if you have any questions!