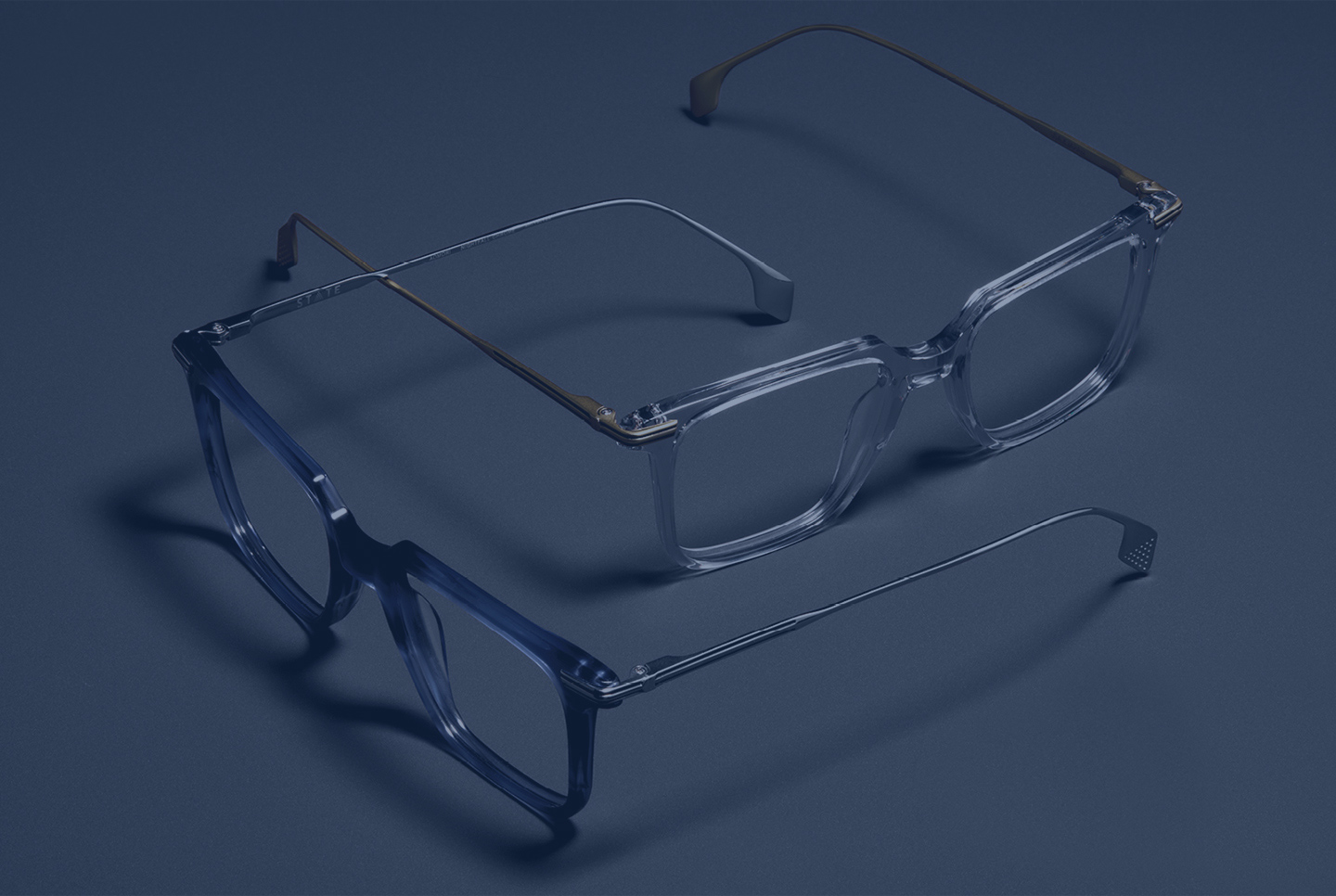 When you're looking for one-of-a-kind eyewear, Burrow's & Mr. Frank's Optical is here to help! We carry Arkansas' most extensive inventory of luxury brand glasses and sunglasses from hard-to-find brands, and we hand-pick frames each time our designers release new product lines. We understand the importance of unique and elegant fashion eyeglasses and sunglasses and take pride in carrying inventory that you can't find elsewhere!
Our team of licensed opticians has over 75 years of experience, and we offer a customer service experience that's second to none. If you're interested in finding a pair of designer eyeglasses or sunglasses that no one else has, we encourage you to visit our showroom during business hours. You never need an appointment to view our current inventory of fashion eyeglasses and sunglasses, and we'll be happy to help you find the perfect pair! These are just a few of the luxury eyewear brands we carry:
Bevel-Experienced eyewear designers Richard Mewha and Rick Nelson teamed up to form Bevel in 1999, and their fashion eyewear is only available from authorized opticians. Bevel's designers believe that eyewear is just as essential as cosmetics or other apparel, and they're committed to creating fashionable eyewear to reflect each individual's personal style.
Cartier-Cartier is one of the world's most iconic brands, and they offer an elegant line of haute couture eyewear that offers superior craftsmanship and timeless aesthetics. The brand was founded in Paris by Louis-François Cartier in 1847, who was known colloquially as "the jeweler of kings and the king of jewelers." Cartier eyewear is fit for a king or a queen, and it's a great way to give everyday eyewear a real touch of class!
Gucci-The house of Gucci has created influential fashion accessories for over a century, including handbags, shoes, and eyewear. Gucci sunglasses are known for their bold contemporary styling, which customers have insisted on for decades. Gucci is committed to redefining luxury for the 21st century, and you can always expect the unexpected each time they release a new line of fashion eyewear!
If you have any questions call 501-664-9350, contact us online, or visit our store conveniently located in the Heights. We've been in continuous operation in Little Rock since 1979, and we're ready to make you our next lifetime customer!