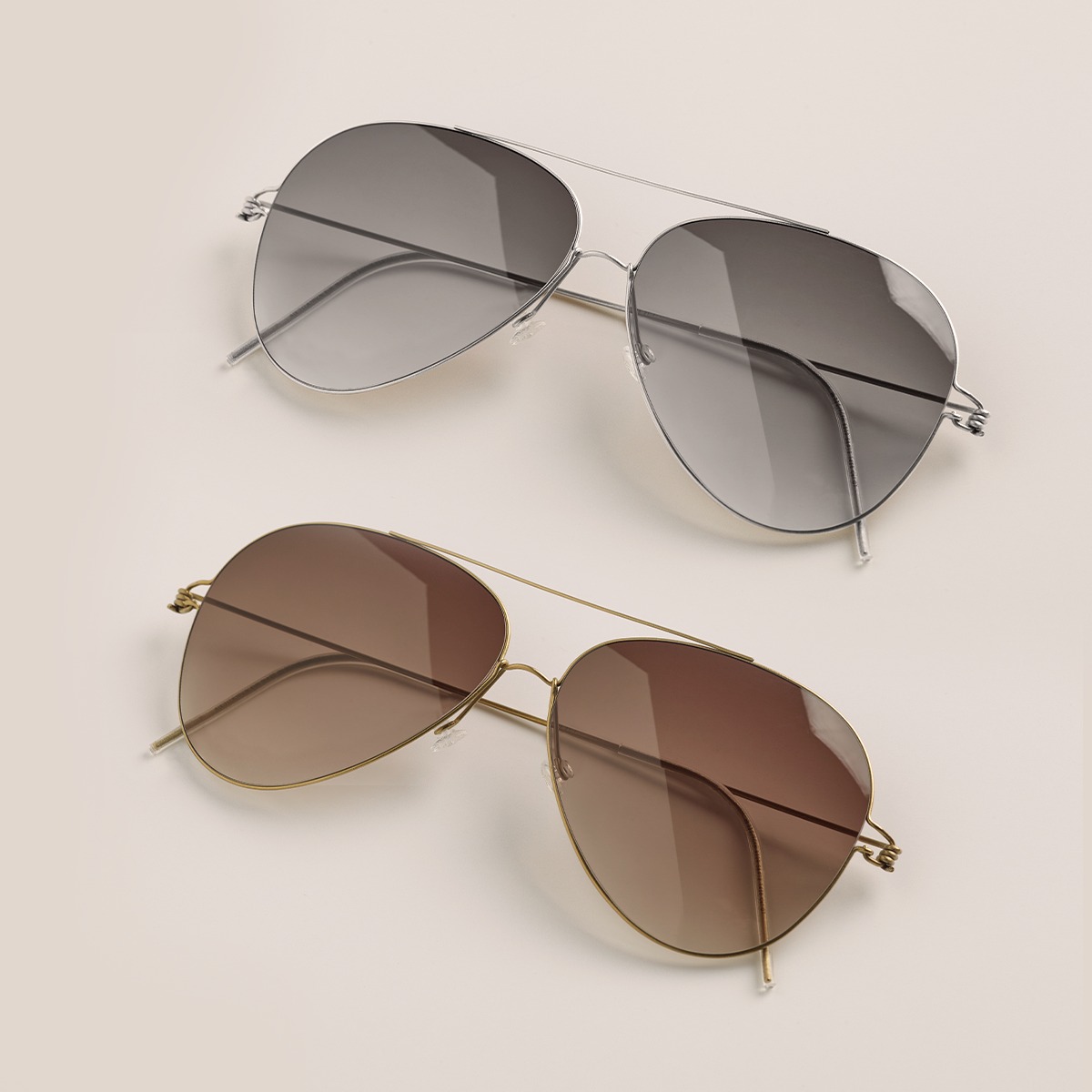 In a world of "cookie-cutter fashion," it's always important to look for something truly unique. There's something special about creating a look that's all your own, and every article of clothing and jewelry you choose should reflect your personal style and taste. When you're looking for one-of-a-kind eyewear, Burrow's & Mr. Frank's Optical is here to help!
We carry Arkansas' most extensive inventory of fashion glasses and sunglasses from the world's leading brands, and we hand-pick frames each time one of our designers releases a new product line. Our team of licensed opticians has over 75 years of experience, and we invite you to visit our showroom to see our current inventory of fashion eyewear! Here's a look at just a few of the great brands we carry:
Gucci Aviator Sunglasses-Gucci is one of the world's leading fashion brands, and their products include handbags, footwear, fashion accessories, and home decor. Their iconic Aviator sunglasses offer a bold look that's suitable for all occasions, and we have several great styles to choose from!
Chrome Hearts Eyewear-Chrome Hearts started out producing motorcycle riding-gear in Hollywood and has evolved into one of America's most prestigious brands. Chrome Hearts produces hand-made eyewear, jewelry clothing, luggage,and home furnishings and releases two collections a year. Chrome Hearts doesn't post pictures of their eyewear on any website, but you can always visit our showroom to check our our current selection!
Lunor Eyewear-Lunor's eclectic collection of eyewear offers a classic look that's suitable for everyday use or a night on the town. Lunor is a family-owned and operated company that has an unrivaled commitment to craftsmanship and quality, and they're also the first eyewear manufacturer to develop 100% climate-neutral manufacturing practices!
Burrow's & Mr. Frank's Optical has been been selling fashion eyewear in Little Rock since 1979, and we exclusively specialize in designer eyewear at great prices. Our store is conveniently located in The Heights, and you never never need an appointment to view our current inventory of fashion eyeglasses and sunglasses!
If you have any questions about our products, call us at 501-664-9350 or contact us online.