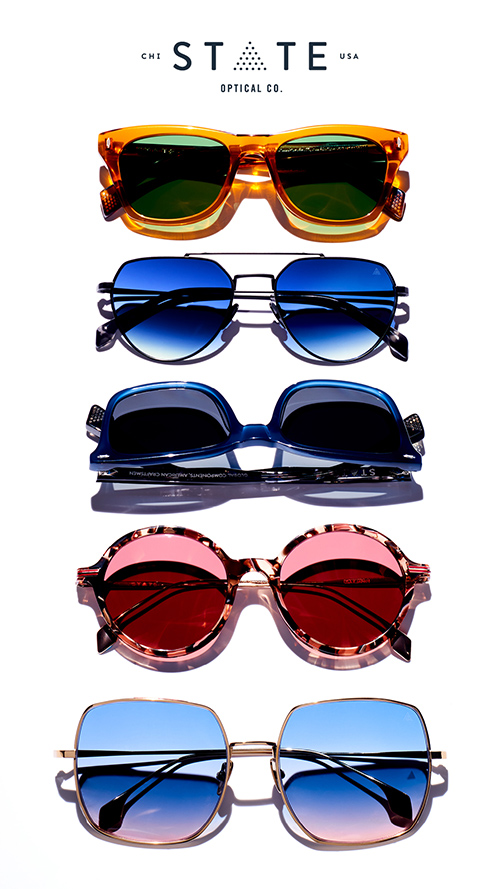 Burrow's & Mr. Frank's Optical carries Arkansas' most extensive inventory of luxury glasses and sunglasses from the world's leading brands, and we're ready to help you find the perfect pair! We know that you have plenty of choices when it comes to buying a new pair of fashion eyewear, and we're ready to do whatever it takes to earn your business!
We've been selling fashion eyewear in Little Rock since 1979, and we exclusively specialize in designer eyewear. We don't offer eye exams in-house, but we can accept prescriptions from any optometrist or ophthalmologist. It's our mission to ensure that each customer has a great experience, and you'll enjoy these great benefits when you visit our Little Rock showroom:
Selection-We're proud to offer Arkansas' leading selection of fashion eyewear from top designers, including Gucci, Chrome Hearts, Morgenthal Frederics, Robert Marc NYC, Salt., State, and Zeiss. We hand-pick each frame when our designers release a new product line, and we can custom-order eyewear if you don't find exactly what you're looking for in our showroom!
Great prices-We carry designer frames and sunglasses at a variety of great price points, and fashion is more affordable than you think!
Convenience-We operate a showroom conveniently located in The Heights, and we're open from 9-5, Monday through Friday. Walk-ins are always welcome, and you never need an appointment to view our current inventory.
Same-day service-When you shop for designer eyewear in a boutique store like ours, you can browse through the inventory and try on glasses to your heart's content. In most cases, you'll be able to take your new glasses home immediately.
Legendary service-Our team of licensed opticians has over 75 years of combined experience, and you can count on the personal touch. We'll help you find a great pair of eyeglasses or sunglasses that fits your budget and ensure that it's properly fitted. We offer a level of service you simply can't find anywhere else, and we're ready to develop a lifetime relationship with each new customer!
If you have any questions about our products, call us at 501-664-9350 or contact us online.