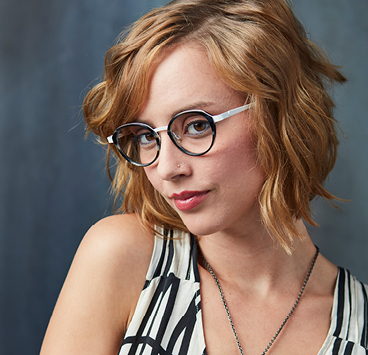 Whether you're actively shopping for new outfits or just looking for inspiration from your favorite celebrities as they walk the red carpet, keeping up with the current trends (or starting your own) is always challenging. In our ongoing quest to be fashion-forward, it's easy to get overwhelmed by all of the choices. But if you want to look good on a budget, fashion eyewear gets you a lot of "bang for your buck!"
When you're searching for designer sunglasses or luxury optical frames, our team of experienced opticians at Burrow's & Mr. Frank's Optical are here to help! Our showroom is conveniently located in The Heights, and we have a team of licensed opticians ready to help you find the perfect pair! We have Arkansas' most extensive inventory of fashion eyewear, and we're certain that you'll find something you like! Here are a few tips to help you select a great new pair of frames:
Choose functional eyewear-Your daily comfort should always be your first consideration. Your frames should be snug, but not tight, and they should rest comfortably on your nose. You'll need to find a pair of frames that will work with your prescription lenses, and you'll want to make sure they're durable enough to survive daily use. You'll be wearing your glasses all day, every day, so make sure to choose wisely!
Express Yourself!-The only rule about selecting fashion eyewear is that there are no rules! You'll get plenty of attention if you select frames in pastels or bright colors, but understated frames with clean lines offer a classic look that never goes out of style!
Get help from a licensed optician-It makes sense to purchase most items online because it's the best place to find rock-bottom prices. Unfortunately, the internet isn't the right place to find the perfect pair of glasses. A professional optician will help you select a pair of frames that fits properly, and will ensure that your new glasses are properly crafted. You'll be able to try out as many frames as you want, and you'll receive quality advice every step of the way.
If you have any questions, give us a call at 501-664-9350 or contact us online. We've been selling fashion eyewear in Little Rock since 1979, and we're ready to make you our next lifetime customer!