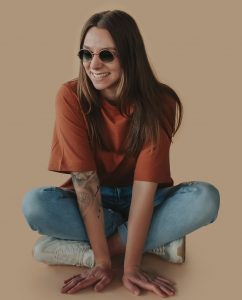 The Natural State offers plenty of opportunities for fun in the sun, and the best way to look cool when the mercury rises is a pair of Gucci shades! Gucci was founded over a century ago in Florence by Guccio Gucci, and his son Aldo Gucci developed the company into one of the most sought-after fashion brands in the world. Gucci makes a full line of fashion clothing that offers a look that's both classic and timeless, and Gucci sunglasses are certainly no exception.
Burrow's & Mr. Frank's Optical has been selling fashion eyewear in Little Rock since 1979, and we take a lot of pride in our reputation for quality customer service. Gucci is just one of many premium sunglass brands that we carry, and we invite you to visit our showroom to see our current inventory. We receive new shipments of Gucci products on a regular basis, and we're also happy to place special orders. Drop by our store today for a free consultation, and let us help you find the perfect pair. Here are a few things to think about when you're shopping for a new pair of Gucci sunglasses:
Face Shape-We don't have any control over the shape of our face, but we can definitely accessorize it to highlight our best features. If you have a round or oval face, sunglasses in rectangular or geometric shapes can add some angles and visual interest. If you have a square or rectangular-shaped face, round or oval-shaped frames will soften up the edges of your cheeks and jawline.
Fit and Function-Some people enjoy the additional protection of large lenses, but they might not be the best choice for people who enjoy wearing hats. Your sunglasses should be slightly wider than your face and should rest comfortably on the bridge of your nose.
Personal Taste-The only rule about picking a pair of sunglasses is that there are no rules! Whether you want attention-grabbing cat-eye frames or something classy and understated, we're proud to offer Arkansas' best selection of Gucci shades!
If you have any questions, give us a call at 501-664-9350 or contact us online.